Products > Bedrooms
The DUOCASA bedroom line offers complete solutions for cabinets, closets, drawers, dressers, bedside tables and headboards.
The structure is 100% MDF and is painted with Protective Polyester. These high quality and cutting-edge technology raw materials are tested according to international standards that simulate real use.
The finishing is divided into four categories:
Protective Polyester, Shine Protective Polyester, BP, and glass with aluminum frame.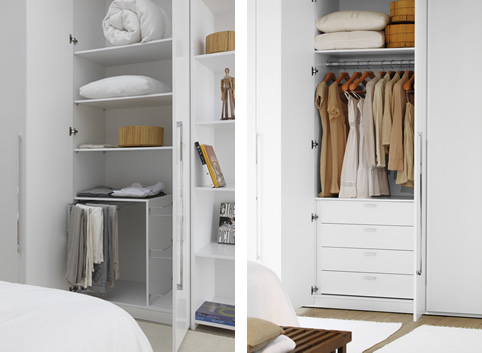 Internal Planning
To make good use of all the spaces, the DUOCASA cabinet line has a wide range of options for internal configuration to ensure charm and sophistication. These are divisions, shelves, pull-out shelves, niches, drawers, chest of drawers and other accessories designed so that everything is in place. Therefore, each cabinet is designed in a unique way to include exactly what you want.
Internal Accessories
The cabinets also offer an endless line of internal accessories to facilitate everyday life. Everything is perfectly organized inside the cabinets. With generous spaces for dresses and shirts, as well as MDF trouser racks and metal wardrobe rails and trouser racks. Beautiful on the outside and sophisticated on the inside.
In addition to this, the drawers have exclusive partitions that work really well at separating underwear, ties, belts, and jewelry.
Special Wardrobe Rails
DUOCASA has wardrobe rails with unique finishing in its line of cabinets accessories. With a fillet at the top, it prevents the hangers from moving during handling.
They may receive the unique ecological leather finish, giving the interior of the cabinet more sophistication and refinement.
Wardrobe Rails with LED Lighting
Another difference is the option of wardrobe rails with LED lighting and presence sensor. Thus the cabinet lights up only when you open the door, making it much easier to find what you need.
Shoe Rack
The supports for footwear receive an ecological leather coating. They can be applied to internal cabinet shelves, whether sliding or not.
With a fillet at the top, it keeps the footwear firm when handling the moving rack.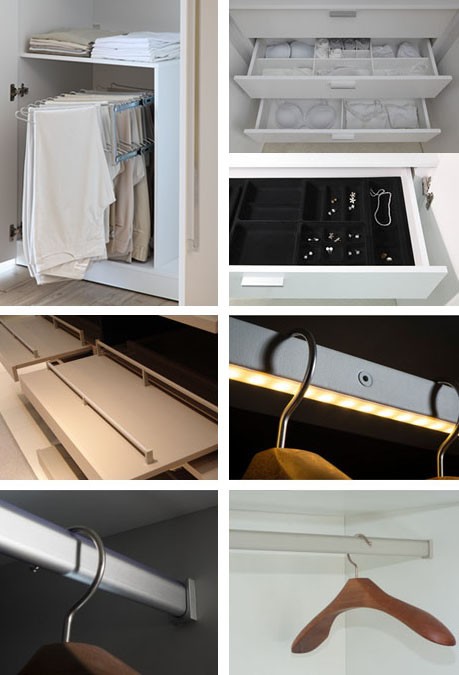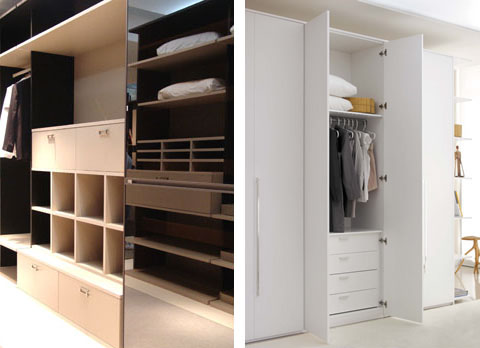 Opening Systems
The technology used in the opening systems facilitates internal access in the cabinet and contributes to its aesthetics and ergonomics.
They are divided into two categories: opening system with hinged doors and sliding system with sliding door.
The opening system with hinged doors hase several 100% MDF models and all the finishings available in the line. In addition to this, there is a wide range of metal handles which offer strength and elegance.
The aluminum sliding doors are strong and sturdy with a safe and quiet operation. They have built-in handles, which offer a bold design and ease of use. There are endless unique combinations of glasses, mirrors, and the standards – Protective Polyester, Shine Protective Polyester and BP.
Fregio Doppio Doors
The new hanging sliding doors system, Fregio Doppio, gives DUOCASA cabinets a light operation, and a refined finish by using titanium anodized aluminum and the sophistication of the handle detail and new translucent glass.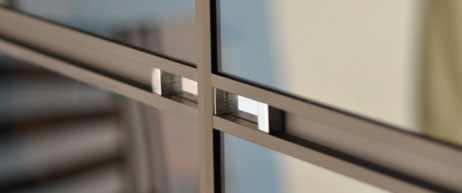 Complements
The complementary line is design according to customer specifications.
They are custom dressers, chests of drawers, bedside tables, and headboards that complement the space.