Products > Kitchens
Kitchens and Services Areas
The DUOCASA kitchen line stands out for its international design with a clever modulation. With a wide range of accessories and wider spaces, it provides functional and elegant solutions.
Using high technology and advanced features, there is an option for the interiors to be painted with Protective Polyester. They are made from 100% MDF and tested according to international standards of quality for daily use.
The finishing is divided into four categories:
Protective Polyester, Shine Protective Polyester, BP and glass with aluminum frame.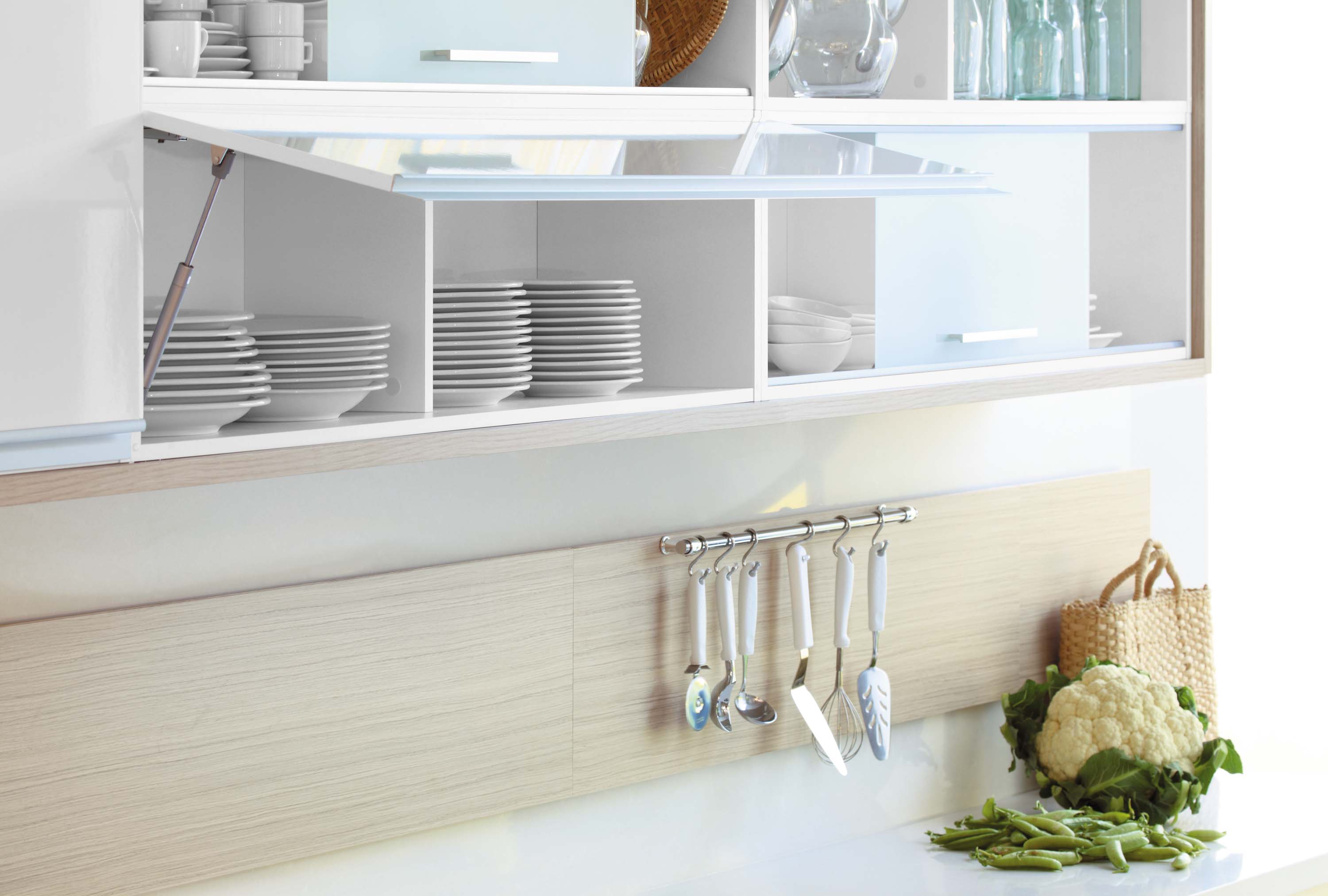 Unique Features
The kitchen is designed to cover every detail.
We put together benches, overheads, columns, and stations to form unique and cozy spaces.
Cabinets have inviting spaces for crockery and glasses.

They have three categories of doors according to their opening: hinged, sliding and tilting. The hinged doors have their hinges tested according to international standards that ensure durability.
The practicality of sliding glass doors allows easy handling and a considerable space gain.
The tilting doors use pistons, which provide great access and smooth opening, eliminating noise.

Steel Drawers
100% MDF drawers and steel sides with hidden and full extension slides provide full access to the inside of the drawer and quiet sliding. Bumpers are optional and ensure smoother closing.
Wire drawers and shelves facilitate ventilation and visualization of items. Ideal for service areas and kitchens in very confined areas.
100% MDF drawers with telescopic slides have a robust structure that provides lightness to the movement.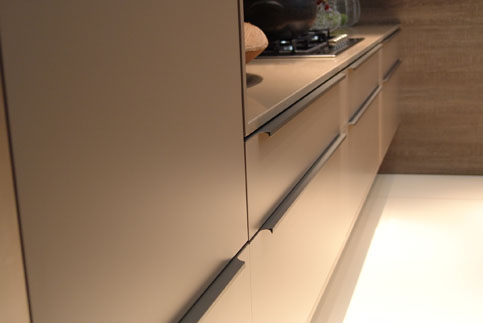 LED Lighting
A differential for the kitchens is the LED lighting. They can be used inside the drawers or under overheads and countertops.
Durable, efficient and with a high lighting power, the LED strips provide functionality by lighting the interiors, in addition to a decorative effect in its external version. This indirect light solution provides beauty and warmth to the projects.